Management and control system for collecting bins
Our company markets a number of products that control, supervise and streamline the process of emptying municipal waste.
Our company provides the support, training and customer services needed to achieve maximum efficiency.  The benefits include: cost reduction, reduced environmental pollution and fewer traffic jams caused as a result of the movement of evacuation trucks.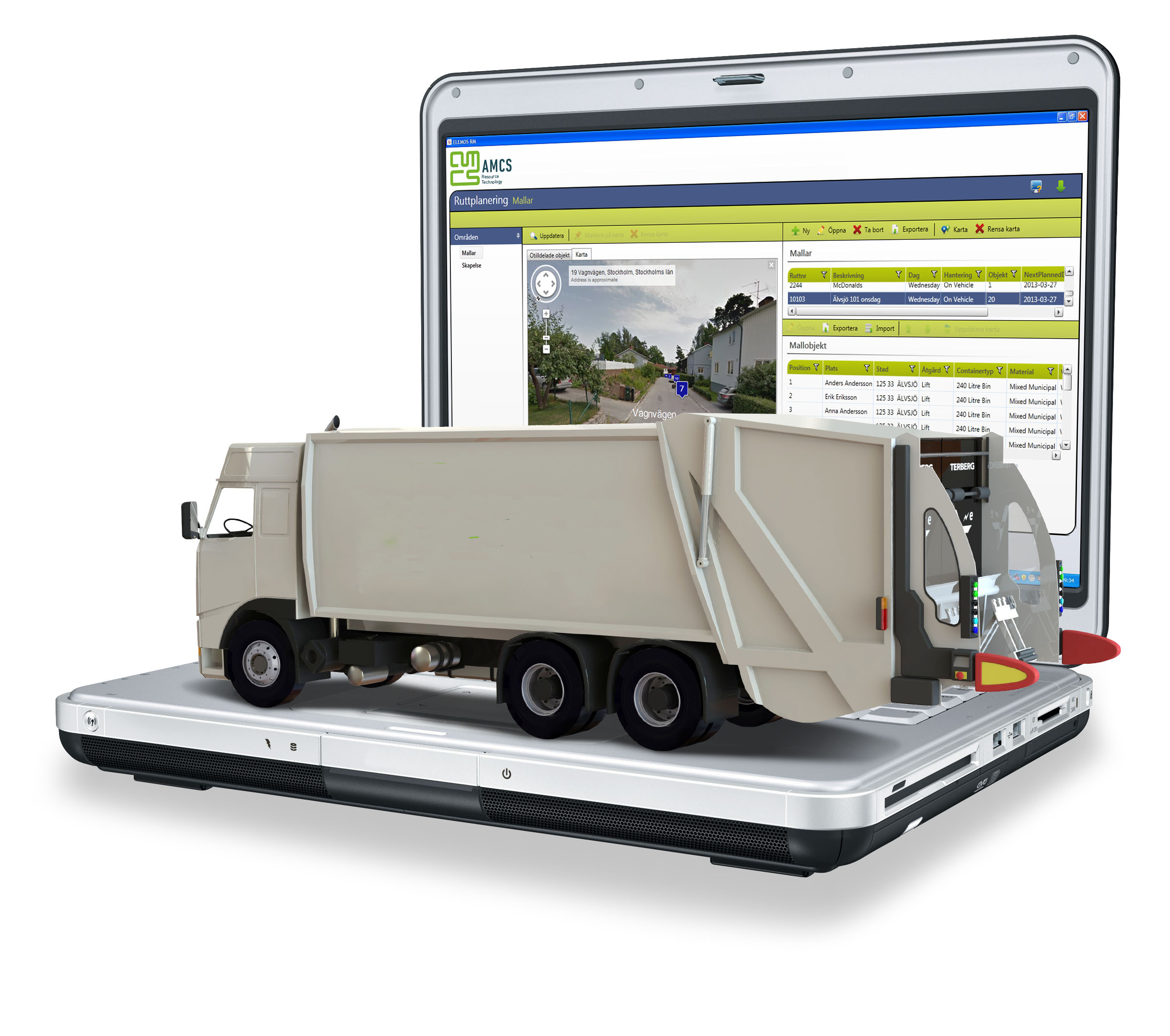 The company's products marketed in Israel:
Evacuation management and operation system
System of evacuation routes and vehicle fleets
Mobile systems for driver use
Garbage cans management systems in RFID technology
Tracking and control of garbage cans using GPSID technology
Monitoring and control of weighing garbage cans
Operational and business reports
The solutions provided are modular.
You can start with a basic system and upgrade the products as you require.
All the truck data collected is transferred automatically and in real time to the management system.
GPSID system
Real-time county counting
Information on the type of detention tool
Documentation of location and time of hoisting RFID system
Install RFID tags on all retaining tools
Installing an antenna and additional hardware on each evacuation truck
Providing an identity card for each retention tool that includes all the data that will be required
Real picture about the amount of retrieval tools and their location and evacuation times
Weighing system
Installation of dedicated mechanical components on each truck
Installing dedicated hardware on each truck
Each retaining tool that is lifted will be weighed individually
The system will identify any type of retaining tool that will be weighted.
Maximum accuracy and calibration only once every few years.